Constituent Parts
Edit
Pakistan comprises (to quote the constitution):
The Provinces of

The Islamabad,;
Federally Administered Tribal Areas (FATA) (like Waziristan, North Waziristan, etc.)
Gilgit Baltistan
History of the Structure of Pakistan
Edit
At Independence
Edit
"One Unit"
Edit
See #Constituent Parts above
Proposed Restructuring
Edit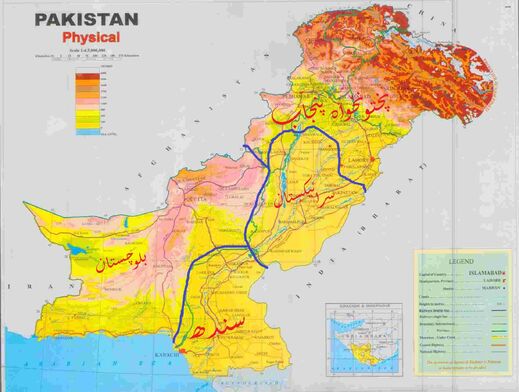 There is often talk of the need to re-structure Pakistan, a nation (as of 2006) of almost 150 million people, into more than 4 or 5 administrative parts. This section tries to bring together the general arguments for and against creating more administrative regions and then the proposed changes and their pros and cons.
General Pros of Creating More Provinces
Edit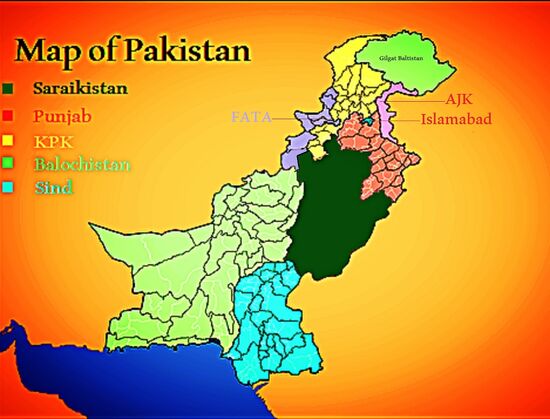 General Cons of Creating More Provinces
Edit
Proposal 1
Edit
Structure
Edit
Proposal 2
Edit
Structure
Edit
Ad blocker interference detected!
Wikia is a free-to-use site that makes money from advertising. We have a modified experience for viewers using ad blockers

Wikia is not accessible if you've made further modifications. Remove the custom ad blocker rule(s) and the page will load as expected.