Zalzalay thoo nay mairay baagh kay ghunchay thoray (Earthquake, you plucked my garden's flower buds), is an Urdu poem about the Earthquake that hit South Asia in October 2005 by renowned Urdu poet Khalid Irfan. Mr. Irfan's usual literary role is that of one of Urdu's most established humourists of today.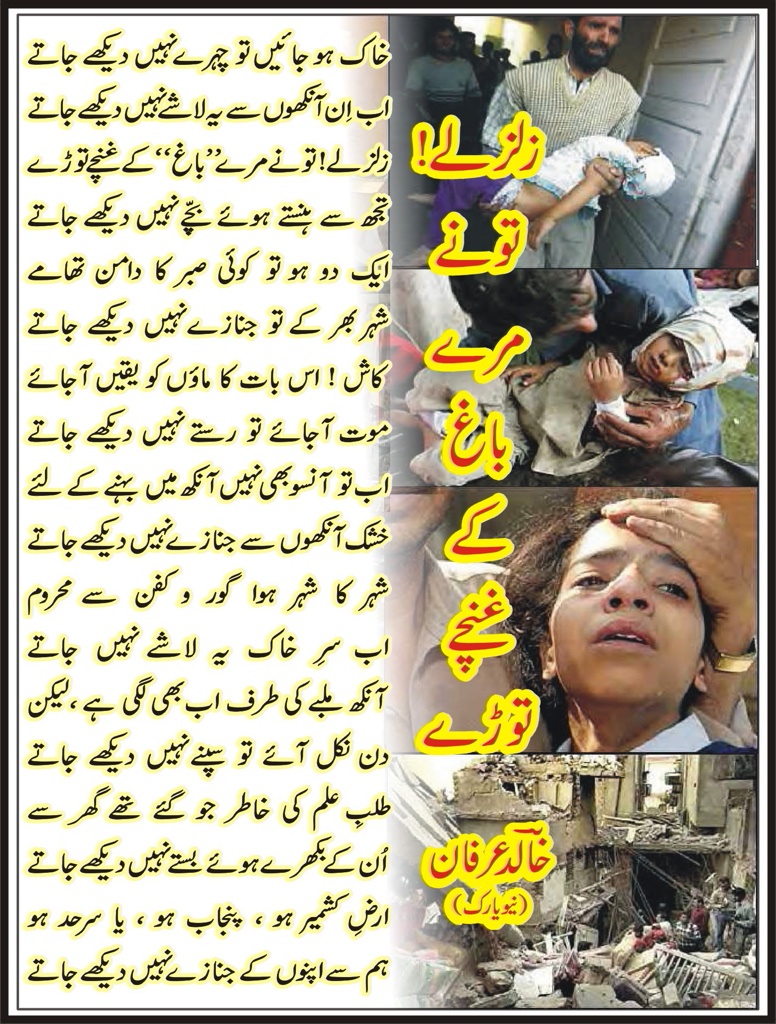 Ad blocker interference detected!
Wikia is a free-to-use site that makes money from advertising. We have a modified experience for viewers using ad blockers

Wikia is not accessible if you've made further modifications. Remove the custom ad blocker rule(s) and the page will load as expected.