Template:Infobox Military Unit
Pakistan Air Force
(
Urdu
:
پاک فضائیہ
,
Pak Faza'ya
) ('
PAF'
) is the
Aviation
branch of the
Pakistan armed forces
and is responsible for defending Pakistani air-space from intrusions. It also provides air support for ground troops. Every year 6 September, as day after the annual celebration of the Pakistan Defense Day, the day is celebrated as the Air Force day in Pakistan. That day Air shows and other programs mark the PAF's role in defending the nation.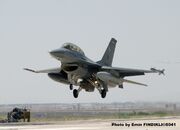 Ad blocker interference detected!
Wikia is a free-to-use site that makes money from advertising. We have a modified experience for viewers using ad blockers

Wikia is not accessible if you've made further modifications. Remove the custom ad blocker rule(s) and the page will load as expected.