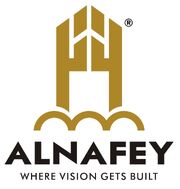 Al Nafey Management Associates (Pvt.) Ltd is one of the contracting companies in Islamabad. We have been in the business of contracting long enough to know construction inside out and from top to bottom. The truth is we're always looking for better methods and better solutions to complicated construction problems. With Al Nafey as your main contractor, you'll find us bringing a spirited and full of enthusiasm to your project. Offering a comprehensive range of construction services enables us to tailor a delivery system which matches our clients' needs, goals and budget. Al Nafey commitment to these services adds value to your project and helps ensure its success.
Seek to become the leading company by executing projects in a safe, timely and quality-oriented manner, thus emerging as the most preferred engineering solutions provider for our clients. We are committed to maintain the status of Al Nafey through impressive services and unmatched dedication. We prove ourselves through the consistent track record of executing projects successfully and safely. Customer satisfaction is our ultimate motive.
Provide a safe working environment by promoting health and safety in all areas. Adopt innovative practices to ensure quality without compromising the time frame and budget. Recognize employee potential for career development and provide the necessary training and environment to realize their potential. Respect nature and the environment and work together, towards a sustainable green future for the benefit of all.
Basic and fundamental shall remain the guiding light in our dealings internal and external. These will be the uncompromising foundations upon which we build our Mission. Integrity: the courage to maintain the right from the wrong without compromise. Reliability: the ability to deliver on what we promise, without exception. Accountability: the strength to be responsible for our own actions and decision
External links
Edit
Alnafey Official website of Al Nafey Associates.
References
Edit
Ad blocker interference detected!
Wikia is a free-to-use site that makes money from advertising. We have a modified experience for viewers using ad blockers

Wikia is not accessible if you've made further modifications. Remove the custom ad blocker rule(s) and the page will load as expected.